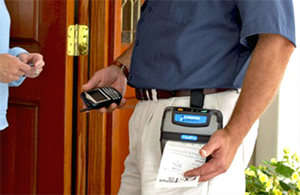 Organize and increase your business performance with the best and most usable Commercial Market Apps!
Never again a commercial program was not that easy and powerful!
With the ease of use even for the most inexperienced user, the application of portable pricing is the best companion of a modern professional who wants organization, easy management, correct control and a complete picture of his movements!
Incredibly easy to use but at the same time flexible and customizable for all businesses, with highly competitive and 24-hour support Saturday, Sunday and Official Holidays from our trained human resources!
We undertake the complete installation, transfer or import of customers, items from your old commercial program or from excel as well as the completion of print forms.
The solution offers the following capabilities:
Customers, Suppliers and documentary movements
Warehouse, Services and movement of documents.
Organization and management of stocks.
Purchases, Sales, Issuance of Receipts, Invoices, Orders,
Concentrated invoices
Dating, Reminders
Automatic document delivery
Electronic pricing
Connecting to barcode devices (readers and printers) and barcode printing on plain printers as well as printers
Possibility to use barcode on products, services and customers
Track the movements and the fund at any time during the route
Analytical printing of balances and cash
 
Contact us at 2310 52.52.06 or fill out the form below to receive a financial offer that best suits your needs.